From Farm to Grocery Shelf
A behind the scenes look at how your produce makes it to the market
When you see the semi-trucks driving down the road with a full load of produce, do you ever wonder how they take 50,000 lbs of produce and package it safely and without damage into smaller boxes? The entire packaging process was designed for the safety of you, the consumer.
How they do it
After the growers unload their produce, the produce is washed and cleaned. Then by conveyor belt the produce moves into the packaging room. Corrugated boxes are erected and placed on the conveyor belt to the automated bag inserting machines.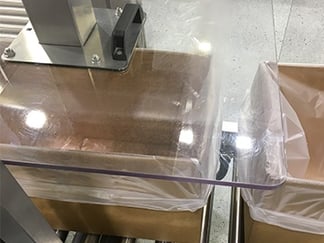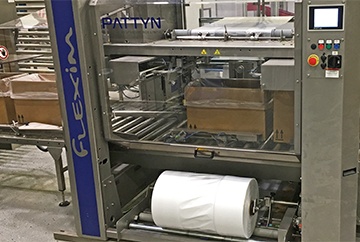 The bag insertion machine can hold around 2,000 box liners, with biodegradable and recyclable options. The gusseted liners are inserted in the boxes, then by vacuum cups they pull the liners open and separate them from the roll of liners. The liners are then opened inside the box using air pressure. The packaging machines fill the boxes to the pre-measured weight. Next, the liners are vacuum sealed, and the corrugated boxes are sealed. The boxes continue to move down the line to the robotic palletizing room. Each pallet will hold around 40 cases or about 1,000 lbs. When the pallet is automatically filled, the fork lift operators pick up the pallets and load them into the delivery trucks which then deliver the produce to the retailers. At no time during this process there is any human contact with the produce. The entire packaging room and all of the packaging materials must meet Global Standards for Food Safety.
---
The Plascon Group holds a double "AA" BRC food certificate rating. The (BRC) British Retail Consortium is the Global Standard for Packaging and Packaging Materials. To achieve the highest rating an independent food-safety auditor from NSF International performs a three-day audit that takes into account every stage in the manufacture process. During those three days the Plascon facility is placed under a microscope, an NSF auditor requires documented proof that they complied with the most up-to-date food manufacturing regulations.
Plascon takes food safety very seriously, because our families are consumers of the same produce we help package. To learn more about our recyclable and biodegradable box liner options, or to inquire on sizing options, click on the button below: