It's Summertime in Northern Michigan...
Celebrate National Iced Tea Month this June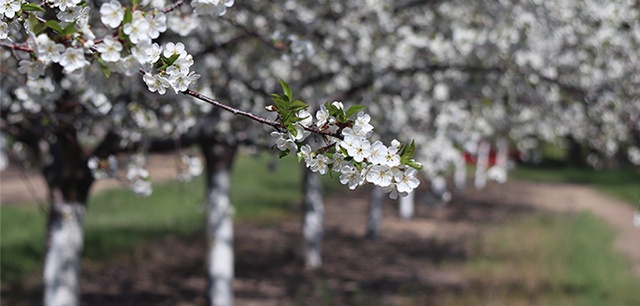 In Northern Michigan, the month of June marks the true beginning of the long awaited summer season. Students are breaking free from the daily school grind and graduates are celebrating their accomplishments. Brides and grooms are nuzzling beneath cherry trees while wedding photographers capture their special day. After months of enduring Michigan's bitter winter and unpredictable spring temperatures, locals yearn for the Goldilocks sunshine of June to ease us all back onto the front porch.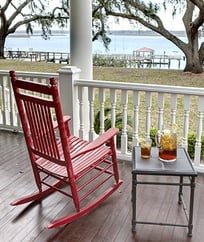 Many days, I find myself heading to the front porch with a cold glass of sweetened iced tea in hand. If I'm lucky, a friend will stop by, and soon we'll both be sipping tea and enjoying the afternoon boost of energy.
In the summer, my fourteen-year-old son participates in a group that teaches young men life skills and work ethic as they perform various outdoor projects. Lawn maintenance, weeding gardens, spreading mulch and raking beaches are a few of the projects they've completed. Often, I'll pick him up from the program after a hard day in the sun and he'll ask for iced tea. It surprised me the first time he requested tea over soda or a sports drink. I guess he learned the thirst quenching benefit of iced tea from the older guys in the program, as well as how to mend a fence.
Iced tea is the perfect summer drink. Serve it simple and sweet, or mix things up with a touch of lemon, raspberry, or mint. Restaurants serve fresh brewed specialty blends of endless variety, but it's important to note fresh brewed iced tea has a limited shelf life, with teas naturally prone to molds and bacteria. Restaurants use large urns to dispense tea, but those urns and their spigots must be kept free from bacteria that pose serious health concerns when not cleaned properly. Ensure your customers a consistently fresh, safe, and healthy beverage in every sip by using Saftea® Liner disposable tea urn liners. With Saftea® Liner, the tea never comes in direct contact with the urn, making cleaning a quick, and simple process that takes less than a minute. For a limited time, we are offering a free 7-day supply of Saftea® Liners to restaurants, country clubs, cafeterias, theaters, amusement parks, and anywhere that uses commercial grade tea urn dispensers. Click the button below to request your free 7-day supply today!

Have a safe and healthy June wherever you gather with friends and family, whether for graduation parties, wedding receptions, or just a simple conversation on the front porch. Cheers!