Beat the heat this summer with fresh brewed iced tea!
Here at Saftea® Central things are really heating up! Summer is in full swing with beach days, barbecues and the blazing sun. While the air conditioners are working overtime to help keep everyone cool and comfortable, we thought a steady supply of Iced Tea would also help to quench the summer heat.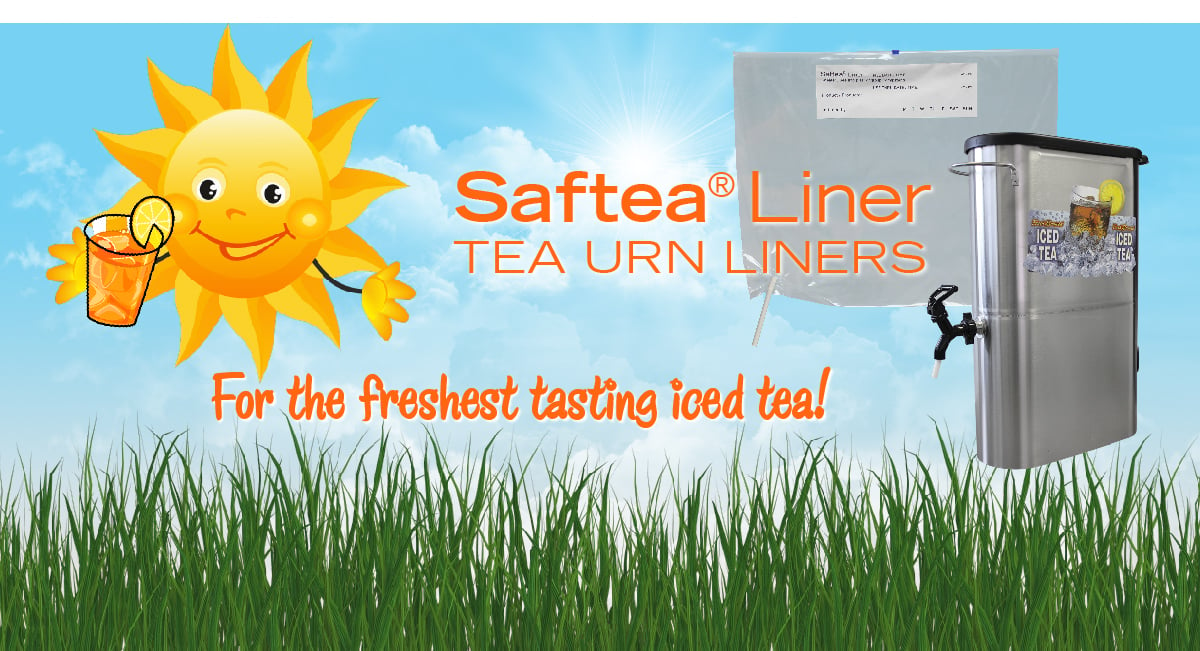 After some research, reading of reviews and internal discussions, we decide to install a new commercial Iced Tea brewer in our breakroom kitchen here at Plascon. We selected the Bunn TB3Q 3 Gallon Iced Tea Brewer with Quickbrew. This model can brew up to 26.7 gallons of iced tea per hour. The Quickbrew feature shortens brew time and can have 3 gallons of perfectly brewed iced tea ready in mere minutes. Also, the 23" clearance allows us to brew into a wide range of urns and dispensers for Saftea® Liner research, development and testing.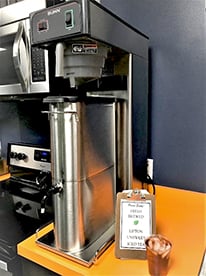 While many of us on team Saftea® have come from a foodservice, catering or restaurant background, having a commercial iced tea brewer in-house has proven to be invaluable. With our Saftea® Liners installed, we are able to experiment with different brewing techniques, flavors and iced tea trends daily. This allows us to continually improve Saftea® Liners and better meet the needs our customers.
Saftea® Liner is commonly used in restaurants, convenience stores, catering services, and cafeterias. But what about at the office level? Coffee is common at most offices, but have you thought about adding iced tea to the complimentary offerings? Using the above scenario, we can brew as many batches as needed throughout the day, and have found it to be a huge morale booster among employees. If the thought of cleaning and maintaining an iced tea urn in the office setting, then consider using Saftea® Liner! In seconds you can remove and replace liners without the fuss of dissassembling/ reassembling, no tedious scrubbing, and no cleaning chemicals are required! With Saftea® Liner, the tea never comes in contact with the urn or spigot, leaving the dispenser free of harmful bacterial buildup. And with all of the health benefits of tea, you can offer your staff a tasty and refreshing beverage alternative.
We offer Saftea® Liner in 30-pack cases, 150-pack cases, pallet, and truckload quantities, so whatever size business you have, we have the perfect pack size to meet your needs. As an added bonus, our 30, and 150-pack cases, as well as the pinch-tube spigots are available to purchase online at our webstore!
Our team is here ready to answer any questions you may have, so contact us today!