What is Sous Vide?
Sous Vide (sü-ved) is a French term for "Under Vacuum".
The Sous Vide cooking technique involves cooking food under vacuum in airtight bags submerged in a cook tank/water bath. Products are slow cooked in the water bath & held at precisely controlled temperature. The result is a dish that retains all of the moisture, nutrients and flavors of the ingredients and is evenly done throughout.
Benefits of Sous Vide
Placing the food in a water bath, with the temperature set at the desired final cooking temperature of the food, prevents overcooking, because the food cannot get hotter than the bath it is in.
Consistent Results - The foods are cooked evenly & to perfection every time.
Important Nutrients & Vitamins are "locked in". Food will remain moist and tender.
The Sous Vide method removes the risk of overcooking and "drying out".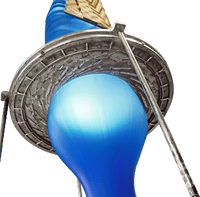 The Plascon Bag Advantage
Tubular Bags are made from 7- layer Co-Extruded Film where all the layers are blown at the same time, creating a strong multi-layer construction.
Bags are made from this tubular film and sealed with one sole bottom seal.
Film & Bags are produced under HACCP controlled conditions. The inside of the film is produced with filtered air, creating an aseptic environment.
FDA Compliant material, BPA-Free, BRC Certified
---
Bag Features
Oxygen & moisture barriers provide increased protection of flavors.
Extreme temperature range from -20º F to 212º F
Designed to withstand the rigors of vacuuming, handling & distribution.
Commercial grade
Designed to be used with most Vacuum Chamber packaging machines.
If you are interested in learning more about how to begin the Sous Vide style of food preparation, our Food Solutions experts can answer any questions you may have. Contact us to get started!