Biodegradable bags are manufactured by blown film extrusion. In the Blown film production process biodegradable additives are placed into a hopper as they are extruded through a circular blown film die, forming a vertical thin walled tube. Air is introduced via a hole in the center of the die to blow up the tube like a balloon. The tube expands and forms a bubble. Mounted on top of the die, a high-speed air ring blows onto the hot film to cool it. The tube of film then continues upwards, continually cooling, until it passes through nip rolls where the tube is flattened to create a lay-flat tube of film.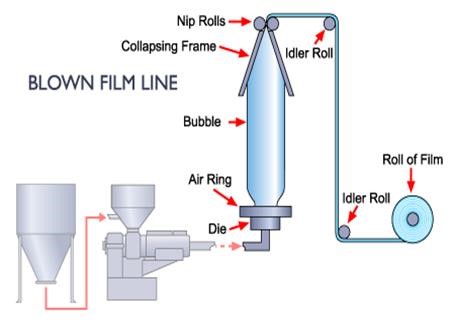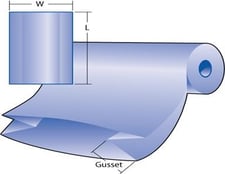 This lay-flat or collapsed tube is then taken back down the extrusion tower via more rollers and wound onto a reel of flat poly tubing. During the idler rolling process, a gusset can be added converting the tubing into gusseted liners to fit into a box.
Plascon Biodegradable products have been tested and proved as biodegradable and safe for the environment by ASTM D5209, ISO 14855 / ASTM D5338 and ASTM 5511 Standard Testing methods. Available in any color or gauge, this eco-friendly liner is commonly used in a variety of applications including:
Trash Can Liners
Recycling Bags
Laundry Bags
Box Liners
Biohazard Bags
Highway Pick-up Bags
Our BRC certified biodegradable bags and liners are also FDA approved for food products, further expanding the many potential uses. Our biodegradable films offer the same strength and tensile properties as traditional non-degradable plastics, making them a valuable, earth friendly packaging solution for your products.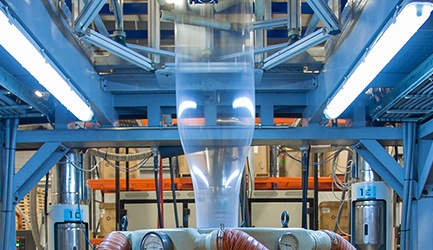 Made in the USA at our Traverse City, Michigan blown films plant, we control the manufacturing process from start to finish, to ensure quality processes and products. Contact Plascon today, and let us help you with your biodegradable tubing, gusseted liners, and flat poly bag needs.