Try a new flavor for National Iced Tea Month!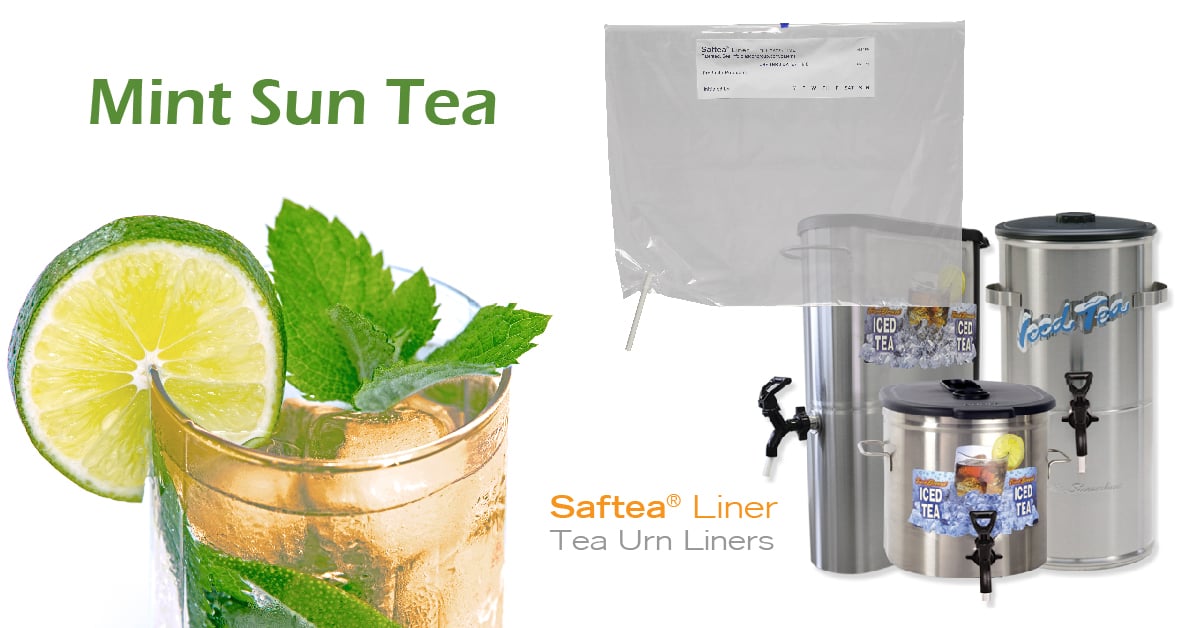 So many teas, so little time...
It's five o'clock somewhere and here is a great idea to use your fresh mint stalks other than in Mojitos and Mint Juleps. This weekend try out this Mint Sun Tea recipe. When you're not wanting a cocktail but really like the summer time mint flavor, try a large pitcher of mint sun tea instead. Mint is easy to grow and will grow anywhere. Just remember, Mint should only be grown in containers because it's an extremely invasive perennial. Plant a handful of different mints in a large container and pick them the next time you want a pitcher of refreshing summer time Mint Sun Tea. Enjoy….
Mint Sun Tea (makes 1 gallon)
1 gallon water
5 stalks of fresh mint, washed
1/4 cup loose green or black tea or 4 small tea bags (optional)
1/2­-1 cup sugar (optional)

1. Fill a gallon pitcher (preferably a glass jar) with water.
2. Add tea and mint. A neutral tea like green or black works best.
3. Cover top and place in a sunny location for about 3 hours
4. Strain out or remove tea and mint.
5. If desired, add sugar while the tea is still warm. Stir to dissolve.
6. Serve over ice. Garnish with fresh mint.
If you are in the restaurant, catering, convenient store, or country club business, and fresh brewed iced tea is part of your offering, be sure to try Saftea® Liner in your stainless steel iced tea urn dispensers. Quick and easy to use, no scrubbing or cleaning chemicals required to clean the urn, and always fresh, superior tasting iced tea for your patrons. And now Saftea® Liner is available to purchase online! In convenient 30 and 150 case count options to suit your schedule and needs. Check out our webstore!