In Honor of National Iced Tea Month:
A fun look at the benefits of using

Saftea® Liner
Up north in the small town of Traverse City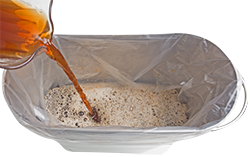 The Plascon team created a liner called Saftea®
For a better iced tea flavor
With less manual labor
These replaceable liners keep your urn clean
No more scrubbing urns but you can count on better hygiene
Eliminate the chance of bacteria build up
So you know you're getting a safe serving of iced tea in every cup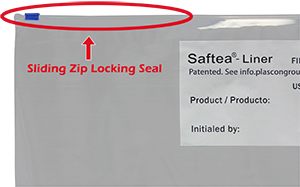 Make sure you write the date on the information label we provide
This will act as your replacement guide
The slide top closure means your iced tea stays fresh
Our Saftea® Liners are truly the best!
Order online or give us a call
We'll help you with any order – big or small
Perfect for iced tea, iced coffee, lemonade or punch
Your customers will appreciate a delicious beverage with their lunch
Keep mold and bacteria at bay
Order your Plascon Saftea® Liner today!
---
Special Promo:
Now through the end of June, take $10 off your $50 purchase of Saftea® Liner tea urn liners at our webstore! Just enter code "SAFTEASALE" at checkout! For the freshest, best tasting iced tea, choose Saftea® Liner.