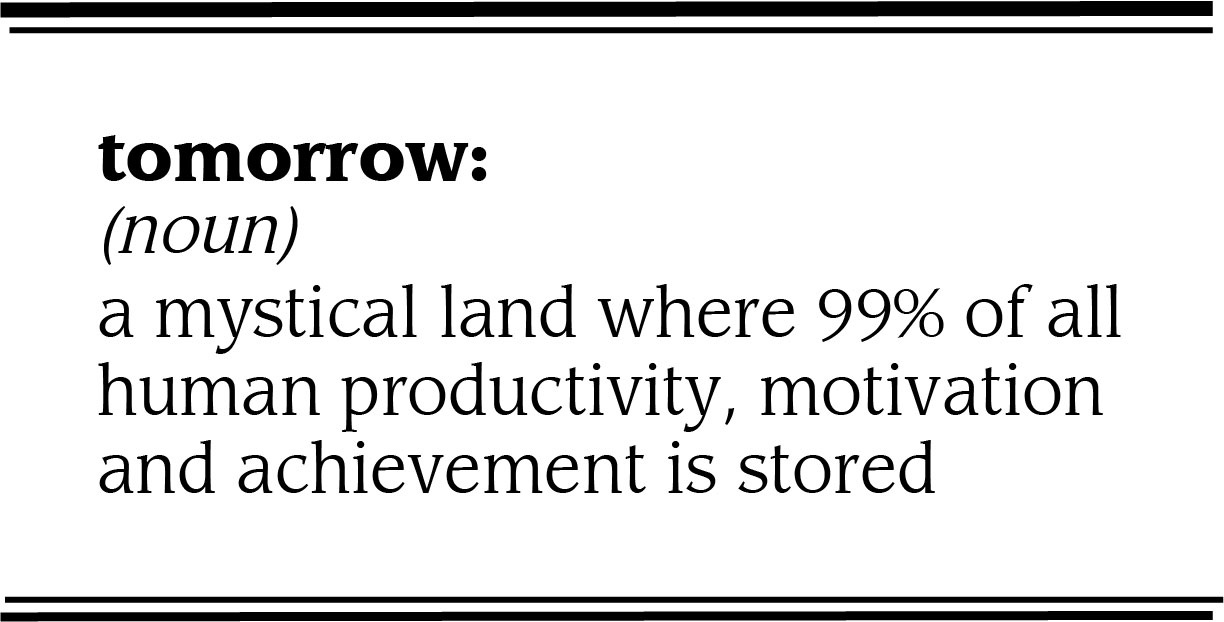 Everyone struggles with procrastination – both personal and professional procrastination – even the most successful people. In order to overcome the battle with procrastination, we must identify and understand why we procrastinate and then utilize strategies to deal with the habit.
Awareness is the first step in overcoming procrastination. When you aren't in the mood to work, procrastination is telling you something important. It could be something simple, like you need to take a break or it could be something complex, like you're feeling overwhelmed by the number of tasks you have to accomplish. Whatever it is, instead of punishing yourself for procrastinating, take a moment to figure out why you're procrastinating.
Setting goals and developing a plan is the second step in overcoming procrastination. The goals set and the plan to accomplish them should be specific and attainable. We often procrastinate because we feel intimidated by the size of a project. By breaking the project into smaller tasks that can be completed quickly will allow you to build momentum and confidence to tackle the next step.
Commitment is the third step in the process to overcome procrastination. Without dedication and commitment, your plan to accomplish the project and conquer your procrastination will be ineffective. Consider minimizing possible distractions like smart phones, tablets and television to allow for the best chance of success.
Persistence is the final step in the process. Self-change requires strong determination as well as persistent work and practice to carry out this determination. Keep the focus on change and improvement – the longer you go without procrastinating, the more likely you are to break the habit permanently.
Plascon offers flexible packaging solutions that can make your work day flow more efficiently, which in turn provides motivation to complete your daily work tasks. From cook chill packaging, to box liners, to Saftea® Liner tea urn liners, we manufacture USDA & FDA approved liners and bags perfectly suited for the food industry, or commercial & industrial applications. Check out our products and request more information to see how we can help to escape the workplace procrastination blues!