Liners for Boxes, Cartons, Crates, & Bins
Boxes. We send and receive them everyday, whether at home or work. It is the most common form of storing and transporting products. But what about when you need to protect the contents of the box with a liner? How do you find a liner to fit the plethora of box sizes in circulation? Plascon to the rescue!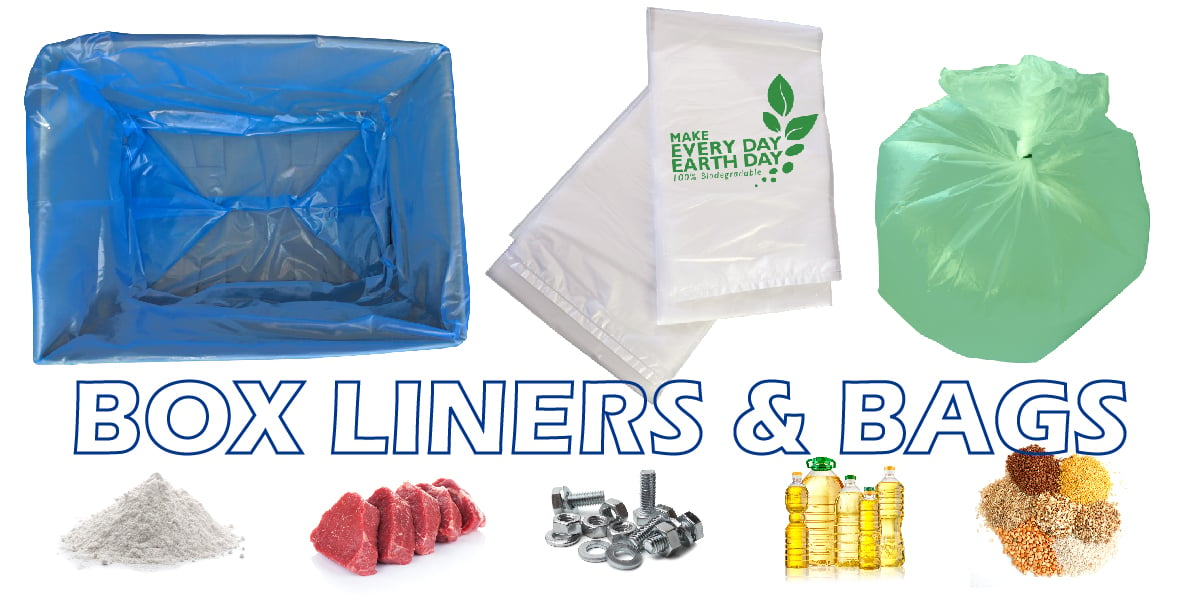 Plascon is a blown films manufacturer located in Traverse City, Michgan. We specialize in a variety of flexible packaging solutions including box liners for both standard and custom sized boxes. As manufacturer, we control the process from start to finish, so making box liners to your exacting specifications is just part of what we do! We offer HDPE, LLDPE, PE Blends, and Biodegradable options with mil thicknesses between .5 mil to 5 mil, and widths ranging from 6" wide to 50" wide.
Want colored fiim? No problem! Whether clear or colored, we can accommodate your needs. What about printing your logo to brand your liner. We offer one color printing on our bags and liners. Wondering about Biodegradable? This is quickly becoming our most requested item. As we seek eco-friendly alternatives to our daily lifestyles, biodegradable packaging is a much sought after option.
All of our film, liners, and bags are FDA & USDA approved, and BRC Certified for food grade use. We have the highest quality standards to ensure safety for your food packaging requirements. Our box liners are equally usefull for commercial and industrial applications. Whatever your product is, we are sure to have a solution to your packaging needs.
Common products using box liners:
Grains & Flours
Sugar & Spices

Fresh & Frozen Meats

Breads & Bakery
Fresh Cut Floral
Nails & Screws
Resins
Plastic & Metal Parts
We offer gusseted box liners, star seal, flat poly bags, tubing, and centerfold sheeting options. All of our films, bags and liners are 100% Made in the USA! Contact us today to see how we can find the flexible packaging solution that fits your specific application.