Here is an Iced Tea Recipe You Have to Try!
Loaded Hibiscus Arnold Palmer
Ingredients:
1 cup lemon juice (from 4 large lemons) + extra sliced lemon for garnish

1/3 cup agave nectar or honey

3 1/3 cups filtered water

4 cups prepared hibiscus tea, cooled

handful of mint leaves, for garnish

1/2 cup blueberries, for garnish
Instructions:
In a small saucepan, combine 1/3 cup water with 1/3 cup agave syrup or honey. Bring to a boil, stir until combined, and let simmer for 3 minutes. Remove from heat and transfer to a pitcher.
Juice the 4 lemons and transfer juice to the pitcher. Add the extra 3 cups of water to dilute the lemonade. Pour in the prepared hibiscus tea and garnish with lemon slices, blueberries, and mint leaves.
Serve over ice at your next cookout or picnic adventure.
For this and other tasty recipe ideas, check out this web page.
Plascon is a leading manufacturer of flexible packaging solutions, including Saftea® Liner iced tea urn liners. With Saftea® Liner, the tea never comes in direct contact with the tea urn, eliminating harmful mold and bacteria from forming (a common problem with all teas). As an added bonus, there is never an aftertaste of cleaning chemicals from an improperly rinsed tea urn.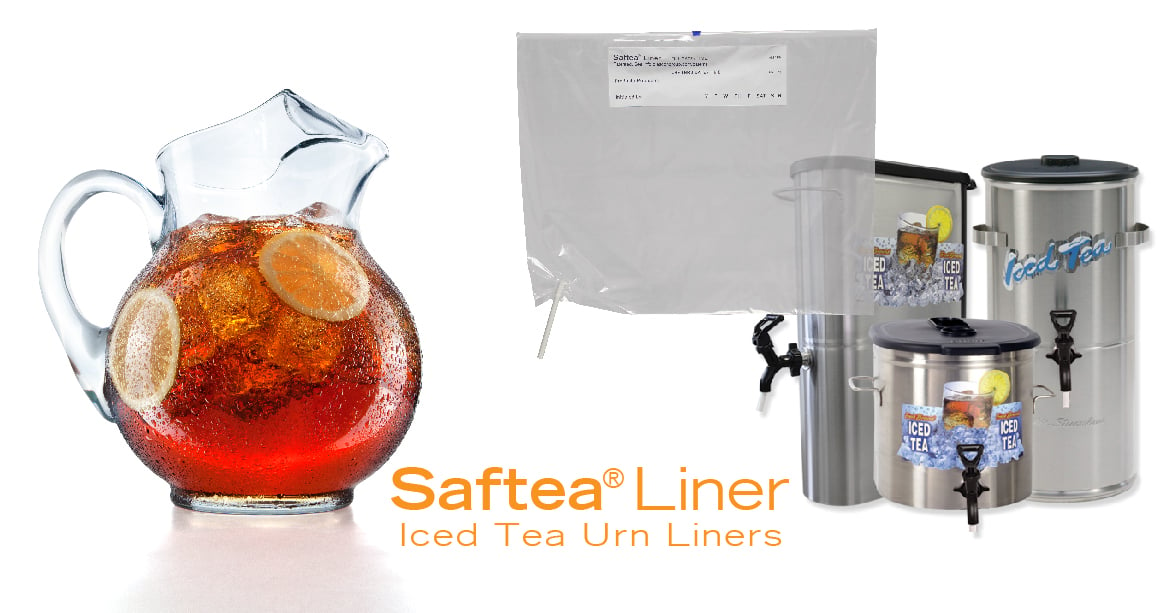 The results are only the freshest and highest quality iced tea! Where do you purchase fresh brewed iced tea? Restaurants, cafes, caterers, convenience stores, and more are swtiching to Saftea® Liner to ensure only the finest ice teas are served in their establishments. Next time you buy a fresh brewed iced tea, ask them if they use Saftea® Liner!
Managers, ordering Saftea® Liner is now easier than ever before! Our web store has both 30 and 150-pack cases to choose from, as well as additional pinch-tube spigots for expanding or replacing existing factory spigots. Be sure to check out our web store or contact us for more information!