Improved taste and texture makes veggie burgers popularity soar
Veggie burgers gain popularity among vegetarian and non-vegetarian consumers
In the past five years the Vegan Meat industry has totally changed as more and more non-vegetarians join their vegan friends in enjoying not only the health benefits, but the improved flavor that puts them at par with their meat-burger counterparts.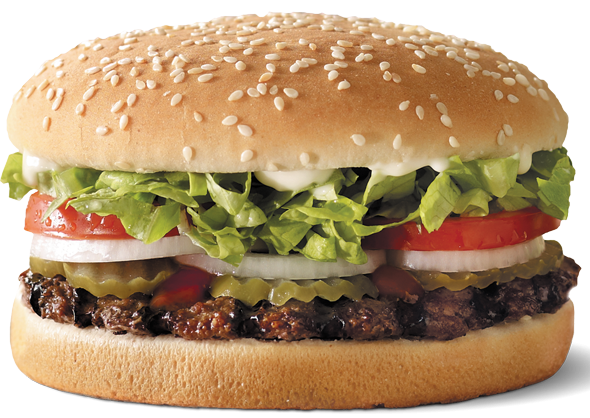 Many restaurants have added veggie burgers to their menus, and restaurants are now looking at the vegan meat industry for new alternatives. As vegan meat companies rise to the challenge of making a vegan burgers taste so much like a traditional beef burger, they are winning over new consumers who previously would not have ever considered a plant-based burger option over a beef patty.Veggie Burgers are widely available in retail and grocery stores, and more restaurants, diners, and fast food chains are quickly jumping in on the plant-based burger offering to locations all around the country. Did you know that 55% of the biggest U.S. restaurant chains now offer at least one plant-based entrée? Check out the menu at your favorite hangout next time and look for the veggie burger alternative!
Plant based "meats" are not limited to beef however, and chicken-flavored menu options are also popping up as a result. Many big financial investors like Bill Gates, Jeff Bezos, and Richard Branson have invested millions of dollars into the vegan meat industry.
Bill Gates recently said, "Like most people, I don't think I can be easily fooled. "But that's just what happened when I was asked to taste a chicken taco and tell whether the meat inside was real or fake. The meat certainly had the look and the smell of chicken. I took a bite and it had the taste and texture of real chicken, too. But I was surprised to learn that there wasn't an ounce of real chicken it. The 'meat' was made entirely of plants. And yet, I couldn't tell the difference."
How do they do it?
Some veggie burgers are made from a mixture of proteins from plants including peas, mung beans and brown rice, which help give it a more beef-like texture, while other veggie burger main ingredients are wheat and plant proteins. The veggie alternative burgers are outselling their beefy counterparts in nearly 250 restaurants nationwide.
Food Review had this to say: "This burger tasted so much like meat that I had to go back and check the box to make sure they were veggie burgers. This burger cooks, smells and tastes just like a real hamburger, I can't tell the difference."
Burgers By the Numbers
Veggie Burger (4-oz. patty), Calories: 290 , Cholesterol (mg): 0
85-percent lean beef (4-oz. patty), Calories: 350 , Cholesterol (mg): 100
Take a Taste Test Challenge for yourself, and see if you can tell the difference!
---
The Vegan Meat Industry uses Biodegradable liners for their packaging:

The Vegan industry is Eco-friendly and use biodegradable packaging for their storage and transportation. Plascon Group leads the way in providing food grade, FDA approved, Biodegradable Films for packaging. As direct manufacturer, we can offer custom sizes and colored films suitable not only for food packaging, but commercial and industrial packaging as well. Contact us to learn more about our packaging options and how we can customize the perfect box liner, bag, or liner for your application.