Making it in Michigan Marketplace Trade Show
November 8th, 2018 8am - 4pm
Join us in Lansing on Thursday, November 8th for the 11th Annual Making it in Michigan Conference & Marketplace Trade Show. The event is hosted by the Michigan State University Product Center at the Lansing Center located at 333 E. Michigan Ave., Lansing MI and runs from 8am - 4pm. Admission is free to the general public for the tradeshow, or $90 to attend the conference, which includes breakfast, lunch, and educational sessions.
Food industry entrepreneurs in the great State of Michigan, this is a show you must attend! From restaurants and chefs, to supermarkets, independent grocery stores, specialty food markets and food co-ops, this show is a valuable resource for networking and sampling the latest products. Sampling? Yes, there will be over 200 new and existing businesses offering samples of their Michigan-made food and agricultural products.
Plascon will be exhibiting and showcasing our Made In Michigan food grade flexible packaging. From cook chill packaging to box liners, to our patented Saftea® Liner iced tea urn liner, we offer a variety of FDA and USDA approved bags and liners to help with your food service needs. Our Traverse City manufacturing plant is a BRC and AIB certified facility, adhering to the highest safety and quality standards for your food packaging requirements.
---
New to Cook Chill?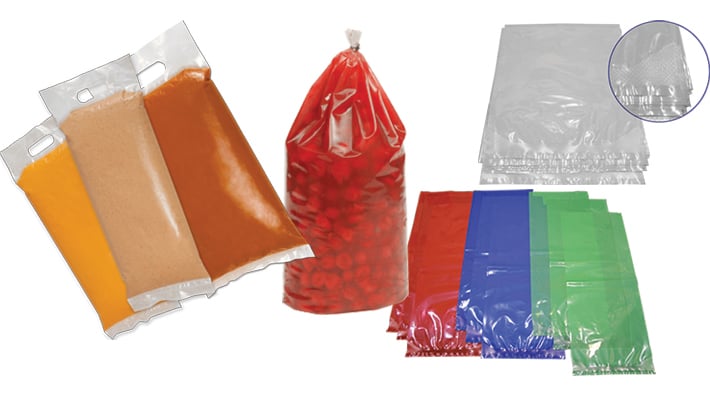 Learn about our cook chill starter set to get you up and running quickly. Can be customized for smaller production needs or used in large food processing kitchens. The Cook-Chill method offers "just made fresh" taste and gives products an extended shelf life while achieving a reduction in food and labor costs. Our 7-layer coextruded film is manufactured in-house, and provides optimized quality and strength for our cook chill bags. 7-layer film has long been the standard for high abuse applications such as a cook chill tumble chill, or thermal shock.
Our Cook Chill bags feature:
Clear or Colored Film
Clipped Pouches
Heat Sealed Bags
Angle Seal Bags
Handle Bags
---
Box Liner Options: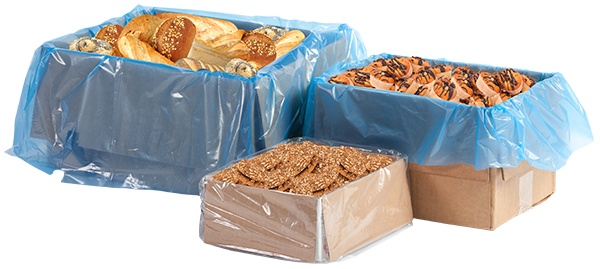 Our Box Liners are available in clear or colored film, come in several standard box sizes, and are available in many film gauges, and can include custom printing. Custom sizing also available with minimum purchase requirements. Because we manufacture both the film and liners, we have complete control over our manufacturing processes and will help you specify the most cost effective liner that meets your application requirements.
Film Options:

LLDPE, HDPE, LLDPE/ HDPE Blends, Biodegradable
---
Saftea® Liner

If your business serves iced teas, iced coffees, lemonades or fruit punches in commercial grade stainless steel urns, you have to check out Saftea® Liner. This liner comes with an integrated tube that feeds through the spigot, preventing your teas or iced beverages from making direct contact with the urn dispenser or spigot, where bacteria is commonly collected. With Saftea® Liner, cleaning your urns takes less than a minute, and you can rest assured that you are serving consistently great tasting beverages free from cleaning chemical residue that ensures safety and freshness for your patrons. Your staff with thank you as it frees them from the tedious task of disassembling the spigot and scrubbing to remove harmful bacteria and mold. For about the cost of a glass of iced tea, you gain happy employees and satisfied customers that will purchase again and again!
---
Stop by booth # 611 while at the show, and talk to our experts to find the right flexible packaging solutions for your business.
Request additional information:
#CookChill #SafteaLiner #BoxLiner #MadeInMichigan