June is National Iced Tea Month!
It's that time again! National Iced Tea Month is right around the corner, and Plascon is celebrating the month of June with tea-themed blogs, surveys and quizzes to put us in the summer frame of mind!
As we are bit tea-crazy at Plascon, we thought we'd share a few iced tea facts with you.
Did you know...
The earliest known recipe calling for tea in beverage recipe is from 1839 in a cookbook entitled, The Kentucky Housewife.
Iced tea was also commonly sold in the 1870's at hotels and train stations.
The popularity of iced tea is credited to the St. Louis World's Fair in 1904, when a beverage vendor chilled hot tea to boost tea sales during a heatwave. The resulting cool, refreshing beverage was a hit with fairgoers, and the iced drink became popular throughout the United States.
To further celebrate this delicious iced beverage and National Iced Tea Month, Plascon is featuring specials on our Saftea® Liner at our web store. All month long we will be offering $10 off a Saftea® purchase of $50 or more! Just use the online discount code "SAFTEASALE" at checkout. And in honor of National Iced Tea Day on June 10th, Plascon will offer a free pinch-tube spigot with any purchase the week of June 10th-14th with discount code "FREESPIGOT".

Not familiar with our Saftea® Liner? You've come to the right place! Saftea® Liners are disposable liners used to line stainless steel beverage urns. If your restaurant currently serves and dispenses iced tea using restaurant grade stainless steel urns, using Saftea® Liners both eliminate the need for cleaning chemicals and the potential residual toxins that can be left behind when not properly rinsed. Because the tea never comes in direct contact with the urn or the faucet and spigot, the need to disassemble, scrub, and reassemble is replaced with the use of a liner.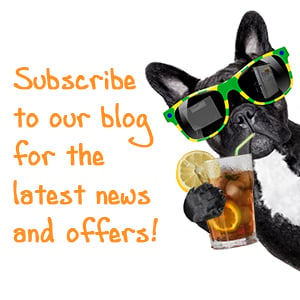 Be sure to check out or subscribe our blog in the coming days for National Iced Tea Month fun and to take advantage of the our Saftea® specials!