What happens when your automated bag in a box system goes down?
Do you have a backup system to keep production going?
Automation is a wonderful thing, and typically the preferred method for large assembly production. If your production line is for bag in a box, what happens if your automated system goes down? Does production halt? Do you resort to manual bag placement? If I told you there was an easier way to increase production rates when manual labor is the only way to keep things going, would you be interested in hearing more? And what if this alternate method was extremely affordable, and takes up minimal space? Do I have your attention now?
Introducing the EasyLineTM Manual Bag Placement System
How fast can you insert a bag into a box? Do you want to race? Traditional methods of hand picking bags from a bundle or roll is a slow and tedious process. The typical production worker can manually insert 200 bags into boxes in 1 hour. The EasyLineTM Manual Bag Insertion System will help them increase that to 300 bags per hour.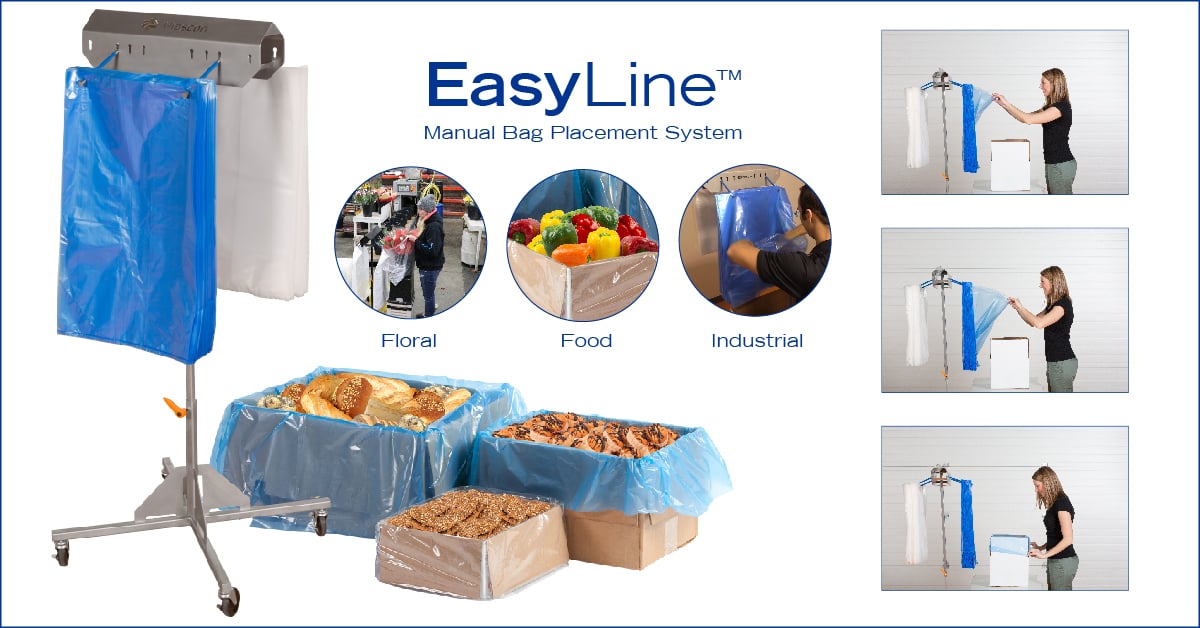 How does it work?
The EasyLineTM Stand uses wicketed bags that pull off of pins and drop easily into the box, bin, crate, or carton to be lined. This allows steady, and accurate bag in box lining which will:
Increases the rate of bag insertion
Lower labor costs
Improve bag sanitation
Provide better workplace ergonomics
Watch the video and see the proof for yourself!
So when your fully automated bag inserter machine goes down, your production line can still get the job done! It is small enough to easily be tucked and stored away when not in use, and a great inexpensive back up system when you need it most! Don't let an automated system fail cost your business profit loss, or lose a delivery promise to a customer.
Contact Plascon Packaging for a quick quote today, and learn how the EasyLineTM system can help you.