Midland Country Club Showcase Saftea® Liner
Staff members at Midland Country Club in Midland Texas enjoy a refreshing iced tea beverage.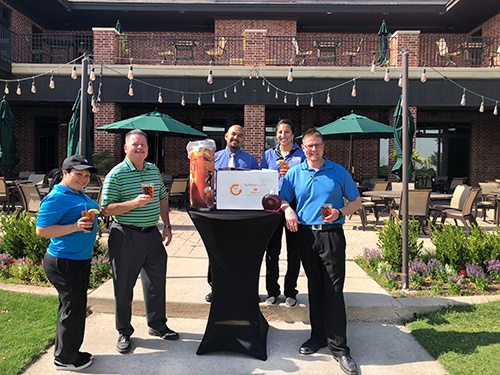 We've been telling you about the many benefits of using Saftea® Liner for a whlie now, but nothing speaks louder than hearing from our customers who use Saftea® Liner!
From our friends at Midland Country Club (Midland, Texas):
"I have been with my Country Club for 14 years. We implemented Saftea® Liners now for about two months and they have been an absolute time and money saver! No more wasted time on breaking the urns down for cleaning. Such a simple design with a great results! Thanks for all you do!" Todd Andes - Food & Beverage Manager at Midland Country Club, Midland, Texas
Haven't tried Saftea® Liner yet? What are you waiting for?
For a limited time we are offering a Free 7-Day Supply of Saftea® Liner, so you have nothing to lose! Request your free sample today, and discover the many health, safety, and ease of use benefits for yourself.
Happy #NationalIcedTeaMonth!