Providing Flexible Packaging Solutions for 20 Years!
To celebrate, we have a special promotional offer for you!
2020 is a big year for all of us at Plascon, because it marks our 20th Anniversary! That means for the past 20 years, we have been providing flexible packaging solutions for a wide range of industries including food, beverage, floral, industrial, and retail applications. From Box Liners to Cook Chill Bags, to Saftea® Iced Tea Urn Liners, to trash liners, we provide innovative packaging solutions that include custom sizing to meet your exacting needs. Did I mention we also make biodegradable films? That's right! Our eco-friendly biodegradable films are the perfect solution for those wishing to decrease their carbon footprint.
So, what does our customer base look like? First off, all our films and finished bags are both FDA & USDA approved for food packaging, so we have many customers in the restaurant and food processing and packaging industries. We are also BRC 'AA' Certified, to ensure only the highest quality standards for food packaging. That means from restaurants to cruise ships, to amusement parks, cafeteria's, hotels, hospitals, catering companies, bakeries, prep kitchens, and basically anywhere that food is prepared or served, our specialty food packaging products are present.
Our packaging products are not limited to food grade, however, and are used for just about any bag-in-box application. Our box liners are used to protect the contents during transit. The extra layer of protection helps to keep products in the pristine condition they were originally packed in. That means from clothing, to books, to household items, to car parts and machinery, to….well like I said, basically any bag-in-a-box application, our liners fit the bill!
As we celebrate our 20th Anniversary, we will continue to share stories of our successes, and even provide a few promotional incentives along the way! Be sure to subscribe to our blog or follow us on social media to make sure you don't miss out on some great saving opportunities throughout 2020!
On the subject of promotions, we have one starting this week! Beginning January 23rd, and running through February 22nd, we are showcasing our Saftea® Tea Urn Liners by offering a fantastic promotion exclusive to our online web store! It's a Buy One, Get One 20% off Sale! For each 150-pack case of Saftea® Liners, take another 150-pack case for 20% off! Be sure to add the second case to your shopping cart, and then enter "BOGO20" to receive your discount! Limit one use per customer, and up to 3 maximum uses per order. So that means you can purchase three 150-pack cases of Saftea® Liner, and receive three additional 150-pack cases at 20% off each! So stock up now and $AVE!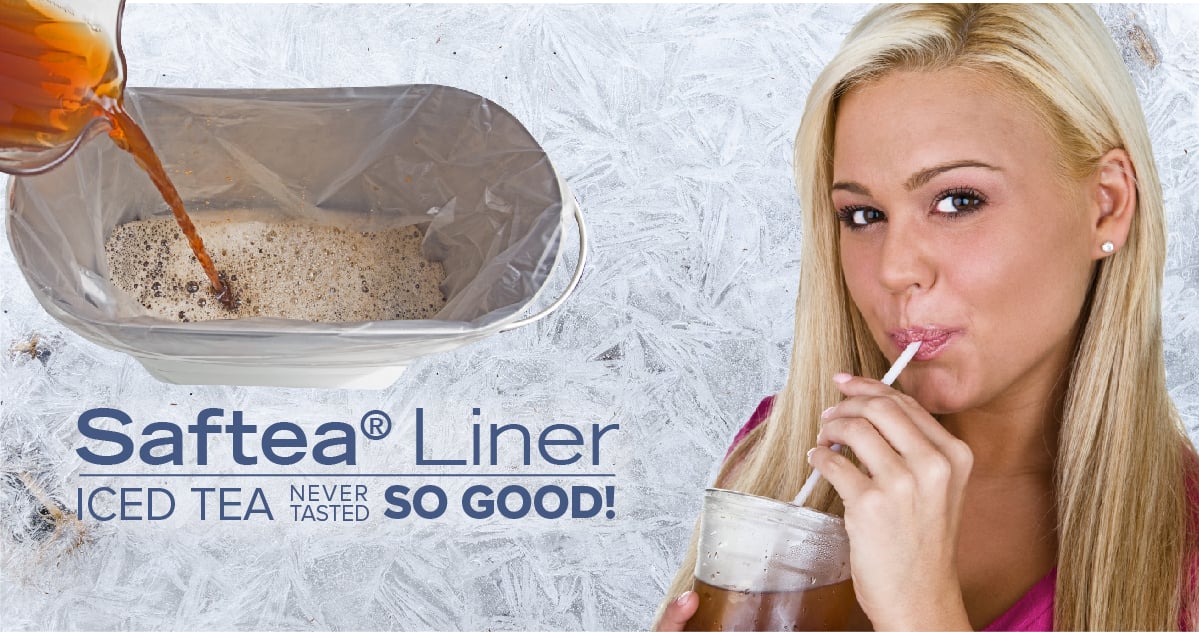 Visit our web store starting January 23rd, 2020 and get in on this huge saving event! Spring is right around the corner, and that means iced tea sales will be on the rise! Get your Saftea® Liners now, and not only will you benefit by saving money, but you will be ahead of the game when the weather gets warmer!