20% Off Saftea® Liner August Promo!
Everyone loves fresh brewed iced tea, and everyone loves a discount!
This month only, take 20% off your total online purchase of Saftea® Liner with your minimum $150 order! Just use coupon code 'SAVE20' at checkout! Offer ends 8-31-19!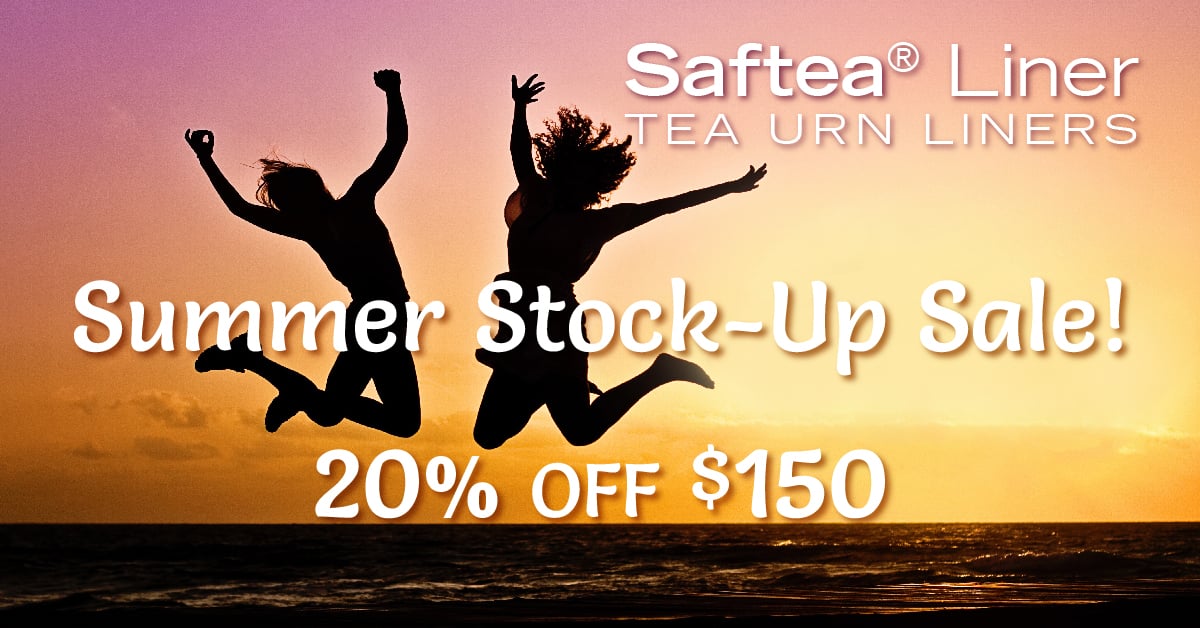 Our August Promo makes this month a great time to stock up on Saftea® Liners for your business or to finally give them a try. Start enjoying the many benefits such as:
Only Saftea® Liners have a Zip Locking Top
First, this eliminates the potential for foreign contamination, especially in self-serve beverage stations.
Second is visual improvement. You will no longer have an unsightly liner draped over the outside of the urn.
Third is ease of transport. Once our liner is zip closed, urns can be easily moved with-out fear of dripping or spilling.
Only Saftea® Liners have a Writable Panel
Each Saftea® Liner comes with an integrated white, writable information strip.
This allows ease of tracking date, time, flavor, etc. without the need for additional labels.
Price, Service & Support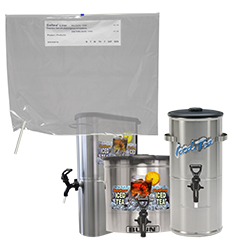 Since we are the manufacture, we can offer a better price point.
We do not have order minimums and have a sales and customer service team dedicated
to Saftea® Liners for product questions, training, and support.
If you're still holding out for the right time to try Saftea® liners… August is the time and better Iced tea is the reason!