How the Cook Chill System Benefits Your Restaurant
Every day, more and more Mexican Restaurants are choosing to utilize the Cook Chill Process and Plascon Cook Chill Bags in their daily operations. Plascon has numerous Cooks, Chefs & Mexican Restaurant operators that rely on the Cook-Chill method to extend food's shelf life, maximize efficiency & consistency, all without sacrificing quality and taste.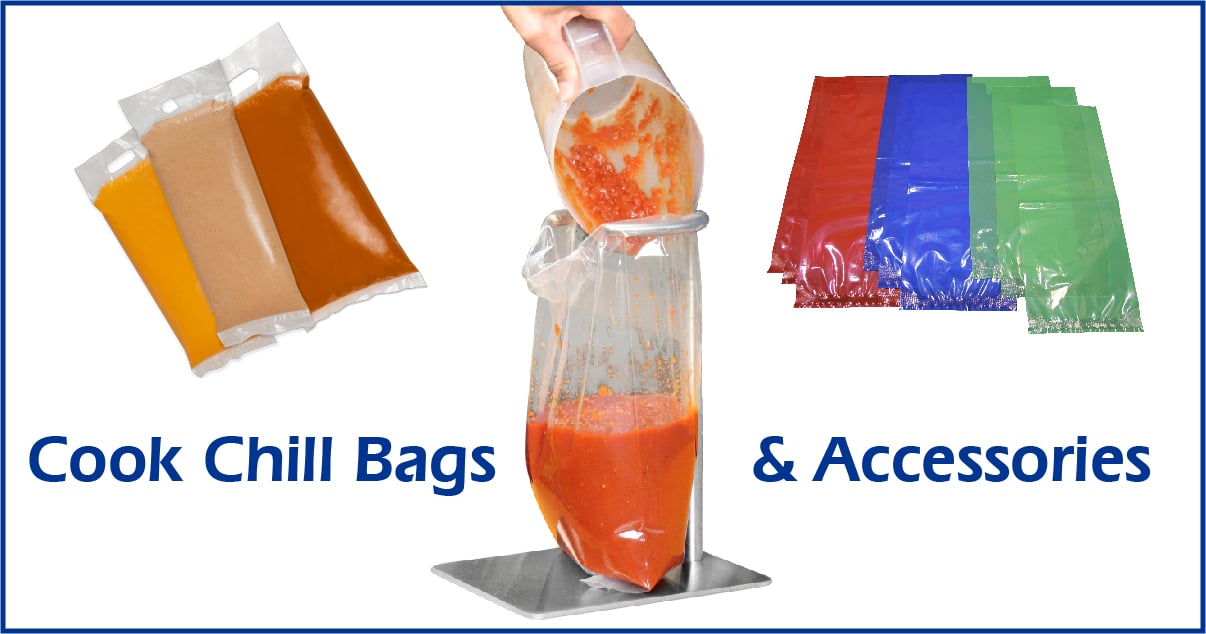 By preparing their beans, rice, sauces, soups, chili gravies, ground meats, chicken and other ingredients in advance, they can offer more comprehensive menus and find ways to move food from the back of house to the front much faster.
So what is the Cook Chill Method?
The Cook Chill System is a major advancement in prepared food technology that ensures consistent quality in every batch, at every location, while reducing the labor required for preparation and serving. Using precisely measured recipes, large batches of food can be prepared, poured into a Cook Chill Bag, and rapidly chilled and refrigerated or froze until ready to serve – up to 28 days later! Like no other system now on the market, Cook Chill can provide a high degree of quality and fresh cooked taste.
From a single location restaurant, to multiple location chains, one can utilize the Cook Chill Process and Plascon Cook Chill Bags based on the size of their operation. Operating with Cook Chill is easily scalable, with options for table top ring stands for filling, up to pump-fill stations for larger and industrial food preparation. Regardless of size, the Cook Chill System is a highly efficient method of food preparation and storage, with results that have that just-made-today taste and flavor!
Plascon is your source for not only Cook Chill Bags, but also the many accessories to complement your Cook Chill System, including:
Cook Chill Bags in multiple sizes/capacities & seal styles
Clear or Colored Cook Chill Bags
Starter Sets with multiple Heat Sealer & Ring Stand options
Mini- Chill units to aid in quick cooling of packaged product
Tipper Ties Clippers and Clips
Stack/Nest Crates for storage & transport
Adhesive Labels & Tyvek Tape for marking packaged product for easy identification
Our experience and knowledgeable team is available to answer any of your Cook Chill related questions! Whether new to Cook Chill, or seeking new resources for your Cook Chill System, contact us and we will guide you through the process to determine the best option for your specific setup.