National Gumbo Day – October 12th
Saturday, October 12th is National Gumbo Day! Originating in the 18th century in southern Louisiana, Gumbo is a heavily seasoned a stew consisting of flavored stock, a protein, vegetables and a thickener. Protein options include chicken, andouille sausage and seafood like shrimp or crawfish. The vegetables used in making gumbo is called the "holy trinity" and is comprised of celery, onion and bell peppers. Another staple ingredient in gumbo is okra, which is used in conjunction with a roux (flour and fat) base as a thickener. There are two main varieties of gumbo, Creole and Cajun and both are typically served over rice. Gumbo is the state dish of Louisiana, and while originally only popular in the Gulf Coast region, it began gaining a wider popularity across the country in the 1980's.
Fun facts about gumbo:
Gumbo is the official cuisine of the state of Louisiana.
There are several different varieties of gumbo based on the type of thickener used to create the dish.
Creole gumbo contains shellfish and tomatoes whereas Cajun gumbo is generally spicier with shellfish or chicken.
Gumbo may have flavors rooted in Native American, African, Caribbean, Spanish and French cuisines.
No one is certain of the history behind the dish's origin; the oldest mention is by French explorer, C.C. Robin on the Acadian Coast in 1803.
Plascon's Cook Chill bags are an excellent addition to your gumbo processing needs. Our Cook Chill bags are made with a 7-layer co-extruded film for maximum durability and provide:
Longer Product Life

:

Oxygen and moisture barriers provide increased protection of flavors. The low rate of gas transmissions safeguards flavor components throughout distribution.
Superior Durability: The bags are designed to withstand the rigors of handling and distribution, including hydraulic pressures exerted by packaged liquids during transportation.
Positive Closure: Bag is either pre-clipped or heat sealed on one end. After filling the open end is then closed with a clip or impulse sealer. A contents label with code dating can be attached to the clip or affixed to the bag itself.
Improved Sanitation: The Plascon bag is used for packaging, storing, distribution and reheating. The foods are packaged at above pasteurization temperature, and not exposed to air until the bag is opened for serving.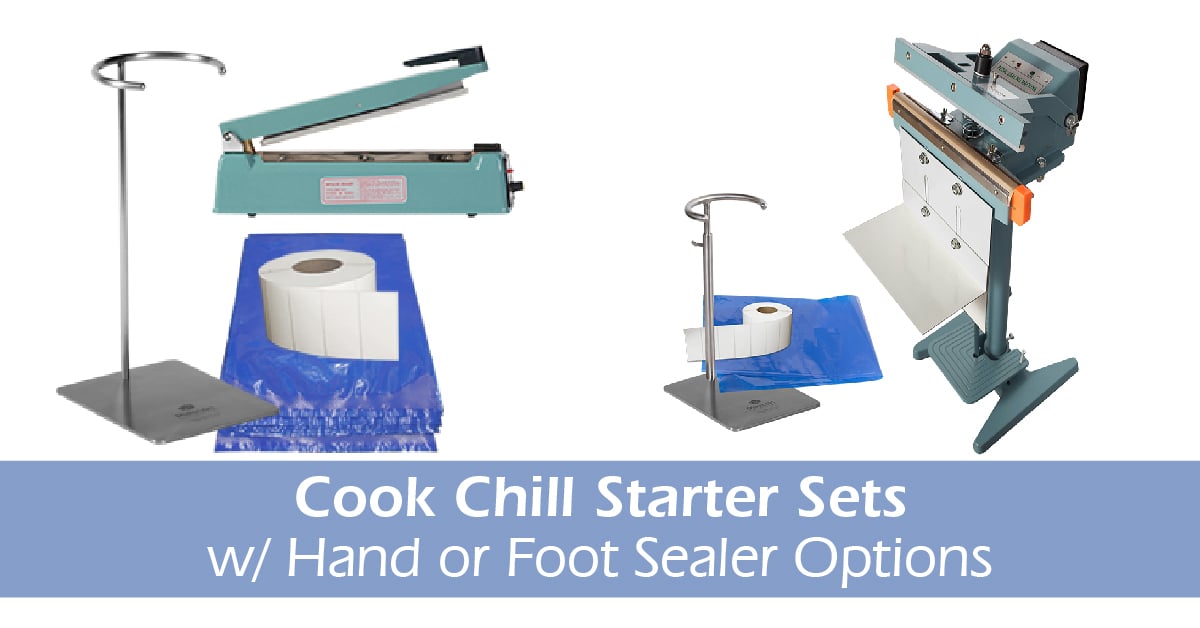 The Cook Chill Starter Sets offered by Plascon are a great way to implement the Cook Chill process in your facility at minimal cost. Explore our website or contact us today to learn more about Cook Chill and how to get started!