Hand Sealer vs. Foot Sealer
Which option is right for your operation?
If you are thinking about utilizing Cook Chill for your food processing needs, you may be interested in the sealing options Plascon has available. Plascon offers both hand and foot sealers for your flexible packaging sealing needs.
Plascon's sealers are specially manufactured to increase sealing production. We carry both 12" and 16" impulse hand sealers and 12" and 18" impulse foot sealers to accommodate multiple bag widths. The impulse hand sealer is a table-top unit capable of creating a seal width of 5mm and seals materials up to 8 mil in thickness. The impulse foot sealer is also capable of creating a seal width of 5mm and seals materials up to 8 mil in thickness but is a stand-alone unit to free-up valuable counter space. The foot sealers also come complete with pedestal, stand, adjustable worktable and adjustable foot pedal.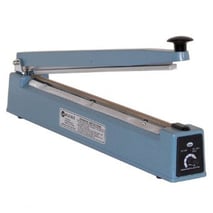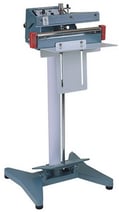 When deciding what sealer is right for your application, there are a few aspects to keep in mind. First, ensure you are using a sealer that creates a seal longer than the width of the bag. For example, if you are sealing a 14" wide bag, you should utilize our 16" hand sealer or our 18" foot sealer. A second factor to consider is that foot sealers are easier to operate on a solo basis than the hand sealers. With a hand sealer, you need one person to hold the bag closed while the other person operates the sealer, as opposed to the foot sealer where one person can hold the bag closed and operate the foot pedal to seal the bag. Whichever sealer you choose, Plascon's line of hand and foot sealers offer an excellent value proposition and superior quality and durability.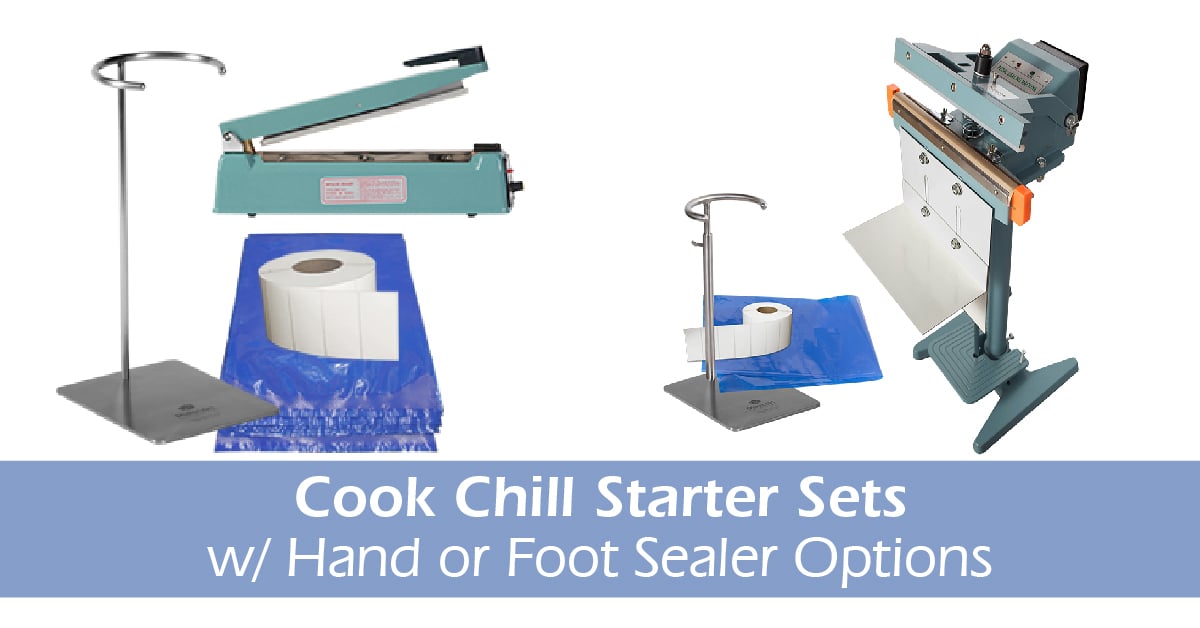 Thinking about implementing the Cook Chill process in your business? Plascon's Cook Chill Starter Sets are a great way to try out the Cook Chill process at minimal cost. Each set includes an impulse sealer to seal the bags, a ring stand, 100 adhesive Cook Chill labels, and 100 of our one gallon heat sealed bags. Explore our website or contact us today to learn more about Cook Chill and how to get started!